You've got a beautiful clothing line with its own unique personality. Now you need printed clothing tags to enhance that look and reflect your brand identity. There are so many considerations when designing a printed clothing hang tag. They include the size and shape of a hanging clothing tag that will best fit the product. Other considerations would be gloss or matte cardstock, single or double tags, flat or folded hang tags and do you opt for a touch of elegance with foil stamping or embossing. Die cut printing will enable you to print a clothing hang tag in any size. Die cutting also allows for a custom shape and will even punch a hole for ease of attachment to the clothing.
Custom printed garment hang tags are a cost-effective solution to educate the customer about the benefits of your clothing. You will provide details, such as company information, size, pricing, fabric, washing instructions, sales, UPC code, social media links, contact information and more. You find garment tags on everything from formal dresses and suits to outerwear, pants, shirts, activewear, lingerie, children's apparel and all other types of clothing.
Furthermore, these selling points are not only useful to the buyer, but if designed effectively, can also help you to attract and hold a buyer's attention. If it's a lovely woman's scarf, for instance, the tag should include various ways to wear. For a piece of athletic wear, information on the durability of the item would be very useful. Most noteworthy, think of a printed garment hang tag as a business card for that particular item of clothing. After all, you want that printed hang tag to influence that purchase decision.
Here are five tips for designing and printing a garment tag
Keep your brand top of mind when designing your garment tag
First of all, use your design as an opportunity to both enhance the look of your garment and reflect your brand. Choose a look and color scheme that matches your brand. Be sure the name of your brand stands out.
Design to attract your key demographic
A clothing tag for a ladies cocktail dress should look totally different from a men's casual shirt hang tag or a hip Boho-style blouse. Select colors, fonts, graphics and special print effects that will be eye-catching to your target market. If you were including an image on a dress tag design, a photo of how the item looks when worn would be most useful to the buyer. Importantly, keep the design clean and easy to read.
Invest in quality printing
If your clothing tag looks cheap, customers may think it reflects a low-quality garment. Do you want to invest in full color or single color? Any special print effects? A sophisticated ladies business suit can benefit greatly from a touch of elegance in the print of the clothing tag as well. This can be accomplished with a foil stamped apparel hang tag or a beautifully embossed garment tag. A more casual, low-key clothing item may have lower-profile look. Remember that you want the tag to help close the sale, not scare buyers off. Furthermore, always try to match the quality of the tag to the quality of your product.
Select premium paper to fit your hang tag design style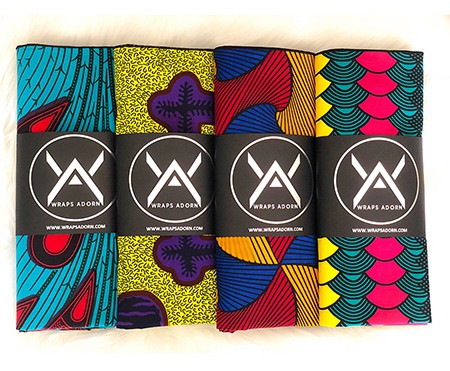 Take the time to research and select the appropriate paper stock and weight for your printed hanging garment tag. At Corcoran Printing, we assist our garment industry customers with paper selection to best fit their printed hang tag needs. From a simple white cardstock to a unique selection of attention-grabbing papers and a double thick effect, we can find the right stock to meet your needs. Some of our favorites for consideration include Epic black Classic Crest, Eskra board, Accent opaque cover, Reich Shine pearl cover, Stardream cover, Crane'slettra, Curious metallic and more.
Consider the shape of the apparel tag
With die cut print, you can design your printed clothing tags in almost any shape imaginable. The sky's the limit, so get those creative juices flowing.
Corcoran Printing's custom printed hang tags include:
Garment hang tags
Clothing hang tags
Apparel tags
Custom garment tags
Clothing tags
Custom printed clothing tags
Foil stamped garment tags
Die cut apparel tags
Embossed clothing hang tags
Printed retail hang tags
Clothing swing tags
Clothing label tags
Printed clothing tags
Custom printed clothing tags can add character to your product and reinforce the image of your brand. It's just one more way to set your clothing line apart from the competition. The retail packaging print experts at Corcoran Printing produce hang tags for companies large and small, from large clients in New York City's garment district to smaller boutique garment manufacturers. We print hang tags and other packaging solutions for clients in many other industries as well. Learn more about our retail hang tag and other packaging capabilities, as well as our foil stamp, die cut and emboss capabilities on our website.  Or, click here to request an estimate for your apparel hang tag.  Contact us for all of your custom clothing hang tag printing needs.