Corcoran Printing just installed a new Kluge foil stamp press, which enables us to foil stamp much larger sheets and more intricate designs. It is only the 3rd installation in the world with the new patented pending "clutch drive," which provides longer impression time, resulting in the highest possible quality.Kluge is an industry leader in quality presses and technology. The new Kluge allows us to provide finishing techniques, including foil stamping, embossing and die cutting, that will add value to any printed piece. Used individually or in combination, these techniques will wow your audience.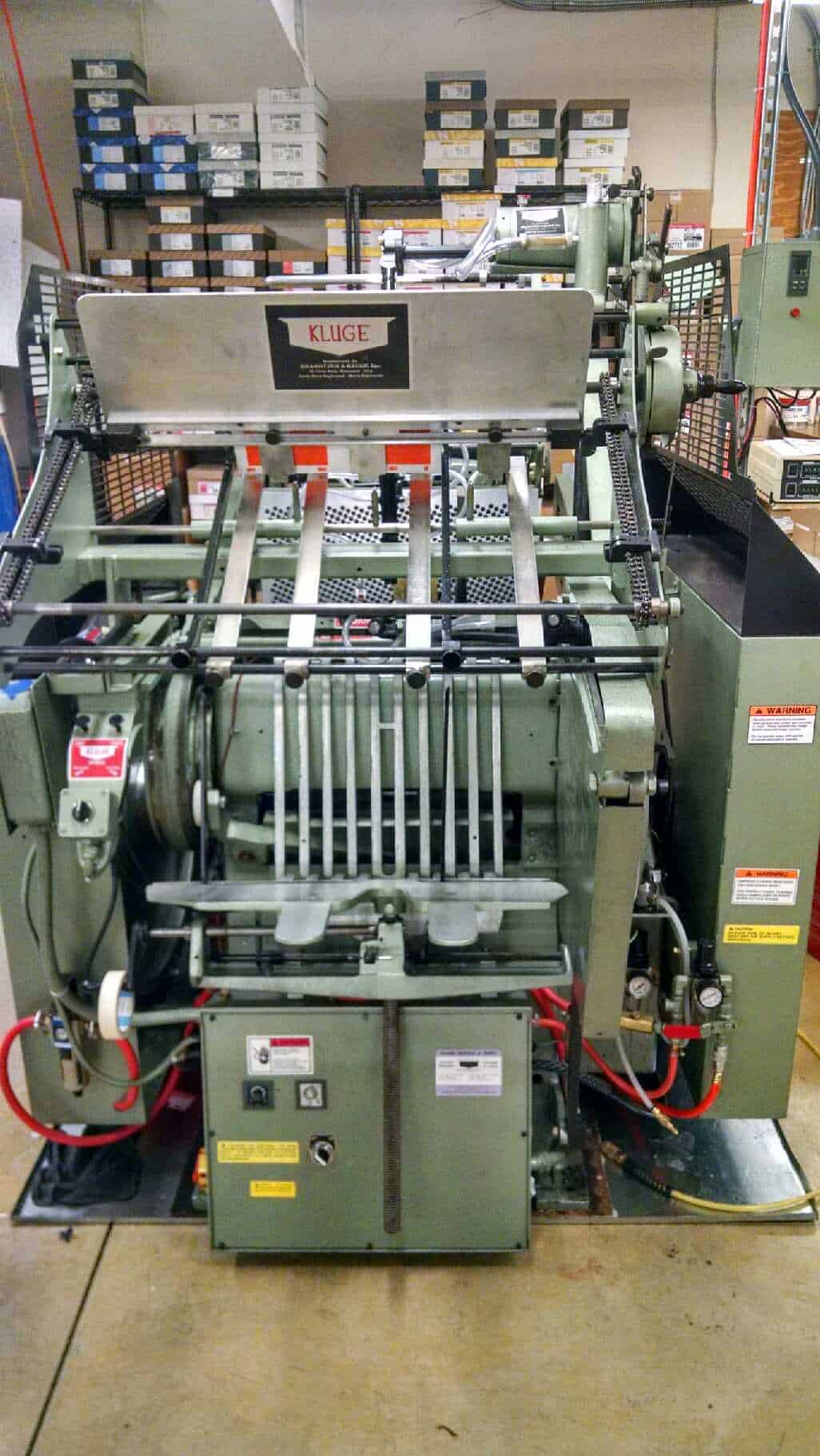 The new Kluge press can handle sheets up to 16 X 24 in size, which will give us the capability to foil stamp an array of new products, including kit covers, presentation folders, diplomas and small posters. The machine also provides the ability to run multiple foils. In addition, its three-draw mechanical foil control system will allow for a wide array of foil draws and accuracy, providing for a much higher quality end product with the most elaborate design.
The high-end elegance provided by foil stamping your next project will make your business or event stand out, and is ideal for an array of printed items, including greeting cards, wedding invitations, business cards, letterhead, presentation folders, annual reports, promotional materials, displays, packaging and any other printed piece that should impress.
Foil stamping allows you to work with various colors and textures to enhance your printed image. Not only will your printed piece stand out visually but it will also feel luxurious. Although foil stamping costs a bit more, it can really make a difference in making the recipient take notice.
Foils come in a wide variety of colors and metallic, with shiny, satin, or matte finishes. Coated or uncoated papers work equally well with foil stamping. As the foil is opaque you can achieve beautiful, clean results, even on colored uncoated stock.
When combining foil with embossing, you can add a real flair to your printed piece, by drawing out and highlighting important details. The embossing process uses a brass or copper die, and high pressure to form a raised three-dimensional impression. It's an effective way to add an elegant look and feel to your printed piece. Our new press will allow us to further enhance the piece with strategic die cutting.
At Corcoran Printing, we can help you bring your printed piece to a whole new level of distinction with our foil stamping, embossing and die cutting services. If you want to learn how to get a vibrant and sharp look for your next print project, call the color printing experts at Corcoran Printing today at 1-800-564-0085 or visit us online at corcoranprinting.com.