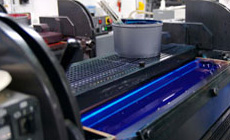 Highly Capable
Corcoran Printing offers full prepress, press and bindery services, including:
Full Color Printing
Digital Color Copies
Foil Stamping and Embossing
Direct Mail Services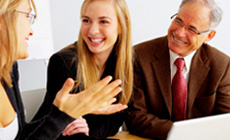 Great Impressions
Corcoran Printing customers benefit from our commitment to producing the finest quality print pieces on state-of-the-art equipment. Our advanced digital technology combined with press automation has substantially reduced the cost of full color printing.
Satisfaction Guarantee
Your printed piece will be produced according to your specs with attention to every detail. If we've made an error, we'll fix it! Contact us for return instructions & we'll re-print your piece free of charge.
Corcoran Printing News Desk
Promotional items, giveaways and business gifts with an imprinted logo or other advertising messaging, are an excellent and cost effective way to get your brand in front of consumers. They cost much less per impression than other forms of advertising, such as TV and radio, and are especially effective in drawing attention to your brand, […]
Read More... | View Older Articles...
As a printer in Pennsylvania, I see the concern faced by businesses that are looking for a quick and inexpensive way to direct mail market to prospective customers in certain areas. They worry about researching and purchasing lists also about the size of their direct mail pieces and cost of postage. Every Day Direct Mail […]
Read More... | View Older Articles...
If you are a retailer or manufacturer looking for a way to increase sales, a full-color printed catalog of your products might be your answer. Retail giants have realized the value of catalog marketing in a digital age in driving web traffic and sales. After eliminating their catalogs, and seeing a reduction in customers as […]