Highly Capable
Corcoran Printing offers full prepress, press and bindery services, including:
Full Color Printing
Digital Color Copies
Foil Stamping and Embossing
Direct Mail Services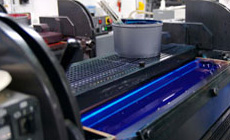 Great Impressions
Corcoran Printing customers benefit from our commitment to producing the finest quality print pieces on state-of-the-art equipment. Our advanced digital technology combined with press automation has substantially reduced the cost of full color printing.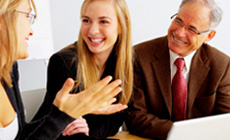 Satisfaction Guarantee
Your printed piece will be produced according to your specs with attention to every detail. If we've made an error, we'll fix it! Contact us for return instructions & we'll re-print your piece free of charge.
Corcoran Printing News Desk
When it comes to brand recognition, your logo is probably the first thing that your customers will remember. Color has a great effect on a person's emotion, and research suggests that your logo colors will have a great impact on your customers' opinion of your company and it's products. It will also help to differentiate […]
Read More... | View Older Articles...
  The holidays will soon be upon us, and it's time to start planning your company holiday card. Printed business greeting cards can enrich your current business relationships and help develop new customers. They also show clients that you appreciate them and are thinking of them during the holiday season. An article published by CBS […]
Read More... | View Older Articles...
Despite the growing popularity of social media and online marketing, many businesses still find direct mail to be very effective in helping to sell products and services. Politico Magazine reported that direct mail isn't just alive, but it's thriving. Research shows that spending on direct mail reached nearly $45 billion in 2013 and still generates […]