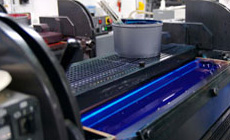 Highly Capable
Corcoran Printing offers full prepress, press and bindery services, including:
Full Color Printing
Digital Color Copies
Foil Stamping and Embossing
Direct Mail Services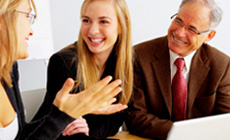 Great Impressions
Corcoran Printing customers benefit from our commitment to producing the finest quality print pieces on state-of-the-art equipment. Our advanced digital technology combined with press automation has substantially reduced the cost of full color printing.
Satisfaction Guarantee
Your printed piece will be produced according to your specs with attention to every detail. If we've made an error, we'll fix it! Contact us for return instructions & we'll re-print your piece free of charge.
Corcoran Printing News Desk
If you are a retailer or manufacturer looking for a way to increase sales, a full-color printed catalog of your products might be your answer. Retail giants have realized the value of catalog marketing in a digital age in driving web traffic and sales. After eliminating their catalogs, and seeing a reduction in customers as […]
Read More... | View Older Articles...
According to a study released by the Foil & Specialty Effects Association (FSEA), foil stamping and other high-visibility enhancements on product packaging can help attract consumer attention faster and keep attention longer than ordinary packaging. This goes for your B2B marketing materials as well. Foil stamping, embossing and other special printing effects, are already used […]
Read More... | View Older Articles...
There are many ways to put print to work for you in the digital age. This includes cross promoting your Facebook page and other social media pages on all of your printed pieces. Including your Facebook URL and Facebook logo on printed materials is a great way to increase likes on your page. Examine all […]