Highly Capable
Corcoran Printing offers full prepress, press and bindery services, including:
Full Color Printing
Digital Color Copies
Foil Stamping and Embossing
Direct Mail Services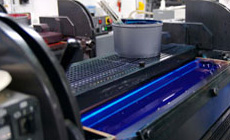 Great Impressions
Corcoran Printing customers benefit from our commitment to producing the finest quality print pieces on state-of-the-art equipment. Our advanced digital technology combined with press automation has substantially reduced the cost of full color printing.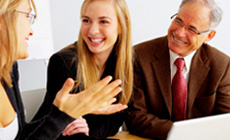 Satisfaction Guarantee
Your printed piece will be produced according to your specs with attention to every detail. If we've made an error, we'll fix it! Contact us for return instructions & we'll re-print your piece free of charge.
Corcoran Printing News Desk
In printing, die cutting is the process used to cut a specific shape into paper stock using knife-edge cutting blades formed into a steel pattern or cutting die.  A machine presses the die into the paper to produce the desired cut. It will allow you to create an endless range of looks, from unique corners, […]
Read More... | View Older Articles...
Corcoran Printing just installed a new Kluge foil stamp press, which enables us to foil stamp much larger sheets and more intricate designs. It is only the 3rd installation in the world with the new patented pending "clutch drive," which provides longer impression time, resulting in the highest possible quality.Kluge is an industry leader in […]
Read More... | View Older Articles...
When it comes to brand recognition, your logo is probably the first thing that your customers will remember. Color has a great effect on a person's emotion, and research suggests that your logo colors will have a great impact on your customers' opinion of your company and it's products. It will also help to differentiate […]