Highly Capable
Corcoran Printing offers full prepress, press and bindery services, including:
Full Color Printing
Digital Color Copies
Foil Stamping and Embossing
Direct Mail Services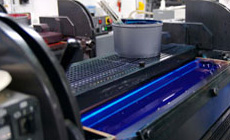 Great Impressions
Corcoran Printing customers benefit from our commitment to producing the finest quality print pieces on state-of-the-art equipment. Our advanced digital technology combined with press automation has substantially reduced the cost of full color printing.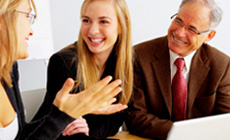 Satisfaction Guarantee
Your printed piece will be produced according to your specs with attention to every detail. If we've made an error, we'll fix it! Contact us for return instructions & we'll re-print your piece free of charge.
Corcoran Printing News Desk
Many companies put a lot of time and energy into designing and printing creative and eye-catching brochures and postcards, but are still using cookie-cutter business cards to promote their employees and their business. Considering that business cards can be one of your most valuable marketing tools, the focus should be on putting your bet foot […]
Read More... | View Older Articles...
Foil stamping is an instant attention grabber. Custom foil stamping and embossing will add a touch of elegance to your next printed invitation, business card, thank you note or other important piece. At Corcoran Printing, we are experts in the foil stamping process and can help you use it to make your next piece truly […]
Read More... | View Older Articles...
Save money on postage and reach your target market without a mailing list with Every Door Direct Mail Retail by the U.S. Postal Service. EDDM is a new way to think about marketing your products or services. You just target your audience through neighborhoods, carrier routes or other geographic areas, and the post office delivers […]