Highly Capable
Corcoran Printing offers full prepress, press and bindery services, including:
Full Color Printing
Digital Color Copies
Foil Stamping and Embossing
Direct Mail Services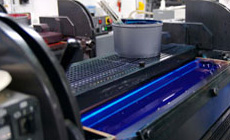 Great Impressions
Corcoran Printing customers benefit from our commitment to producing the finest quality print pieces on state-of-the-art equipment. Our advanced digital technology combined with press automation has substantially reduced the cost of full color printing.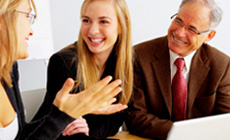 Satisfaction Guarantee
Your printed piece will be produced according to your specs with attention to every detail. If we've made an error, we'll fix it! Contact us for return instructions & we'll re-print your piece free of charge.
Corcoran Printing News Desk
Save money on postage and reach your target market without a mailing list with Every Door Direct Mail Retail by the U.S. Postal Service. EDDM is a new way to think about marketing your products or services. You just target your audience through neighborhoods, carrier routes or other geographic areas, and the post office delivers […]
Read More... | View Older Articles...
One of the most popular features on printed materials these days are quick response codes. Whether it's a post card or brochure, businesses and other organizations seek to engage smartphone users by implementing the bacode system. However, as technology continues to develop, there are other systems that are emerging right on its heels. One of […]
Read More... | View Older Articles...
As any office knows, having proper supplies such as custom pocket folders, pens and document organizers is key to daily operations. However, there is one necessity that doesn't just belong in the office – stationery. Professional, well-designed stationery can speak volumes about a business to its clients, customers, vendors and the media. Fortunately, there are […]