Highly Capable
Corcoran Printing offers full prepress, press and bindery services, including:
Full Color Printing
Digital Color Copies
Foil Stamping and Embossing
Direct Mail Services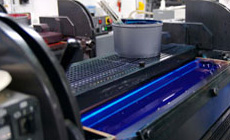 Great Impressions
Corcoran Printing customers benefit from our commitment to producing the finest quality print pieces on state-of-the-art equipment. Our advanced digital technology combined with press automation has substantially reduced the cost of full color printing.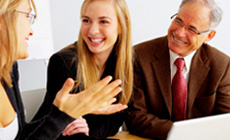 Satisfaction Guarantee
Your printed piece will be produced according to your specs with attention to every detail. If we've made an error, we'll fix it! Contact us for return instructions & we'll re-print your piece free of charge.
Corcoran Printing News Desk
Everyone loves a new calendar. Desk calendars in particular are a fantastic way to market your business with existing customers and new prospects. Most people consider a calendar a gift rather than a promotional piece, thus differentiating it from a standard brochure or flyer. A custom printed calendar will also increase customer loyalty by helping […]
Read More... | View Older Articles...
Catalog marketing is here to stay. It's a great selling tool that has become a buying habit of many customers and is an ideal way to showcase your products and your brand. According to Crain's New York Business publication, businesses that have cut back on catalog marketing have seen disastrous results. The publication sites the […]
Read More... | View Older Articles...
Many companies put a lot of time and energy into designing and printing creative and eye-catching brochures and postcards, but are still using cookie-cutter business cards to promote their employees and their business. Considering that business cards can be one of your most valuable marketing tools, the focus should be on putting your best foot […]